Ex-England international Peter Crouch proved himself as a humorous TV pundit after the former Liverpool and Stoke City striker forgot his own Champions League record while he was on BT Sports earlier this week.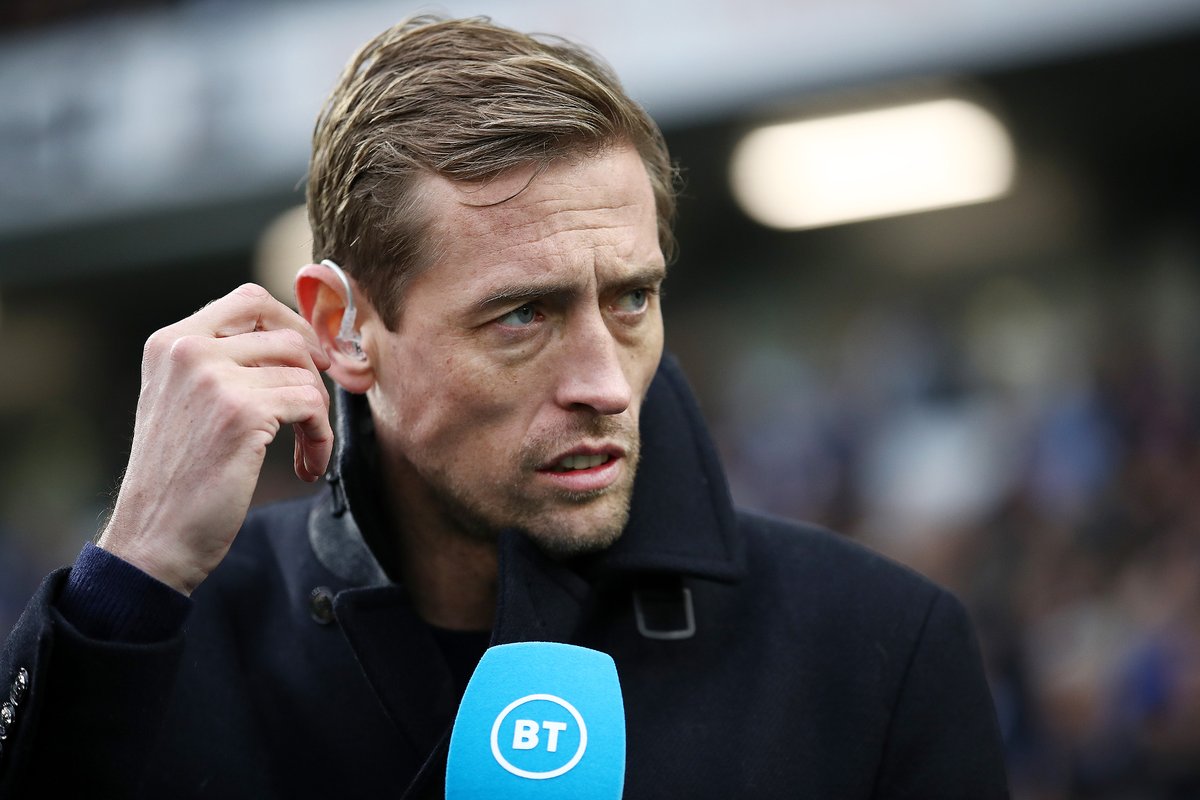 Peter Crouch was on BT Sports on Wednesday night for the Borussia Dortmund v Manchester City and Liverpool v Real Madrid quarterfinal games.

Presenter Jake Humphrey asked Crouch and the other pundits namely JoleonLescott and Owen Hargreaves to name the four Englishmen thatscored in both legs of the Champions League quarterfinals before young England international Phil Foden achieved the feat this week.
Lescott and Hargreaves mentioned Wayne Rooney and Frank Lampard before Humphrey helped them with the third name – Raheem Sterling. Peter Crouch didn't remember he was the fourth and final player in question until he was told and that drew a laugh from him and others in the BT Sports studio.
Manchester City playmaker Phil Foden became the fifth Englishman to score in both the first and second legs of the Champions League quarterfinals after his heroics against Borussia Dortmund.
Foden scored the winning goal in the first leg to seal a 2-1 win over the German Bundesliga giants. His goal came on the stroke of half-time after Dortmund winger Marco Reus cancelled out the opening goal from Manchester City talisman Kevin De Bruyne.
Manchester City took that slender lead to Germany for the second leg.Foden repeated the same feat in the second leg after he scored the winning goal in the 2-1 away victory over Dortmund. The hosts took the lead through another Englishman in young midfielder Jude Bellingham in the first half before Manchester overturned the result with two second half goals through RiyadMahrez (penalty) and Foden.